The conceptual model CRECCOM employs to mobilize communities for change encompasses four key components - research & verification, field worker training, community-based sensitization and village-based initiatives. In addition, three support components - stakeholder involvement, mass communication interventions and role model initiatives - are used to supplement the key components. All these are further supported by a monitoring and assessment scheme.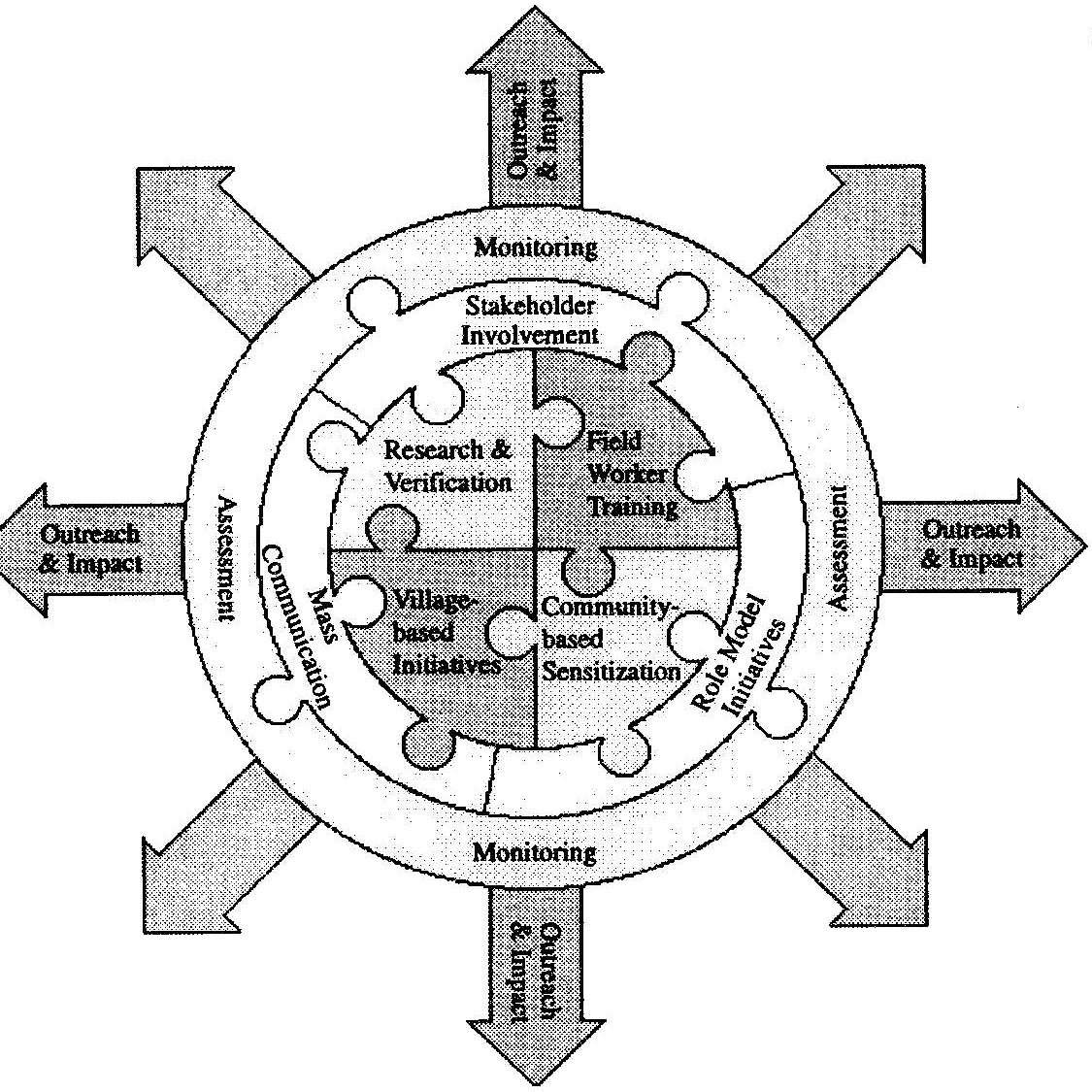 It was the implementation of this model that fostered the type of atmosphere that prompted the USAID/Malawi GABLE SMC Report to state,
"the GABLE SMC is a well planned, well executed program that foes beyond the creation of slogans and messages. It is one of the strongest social mobilization programs this evaluator has observed."